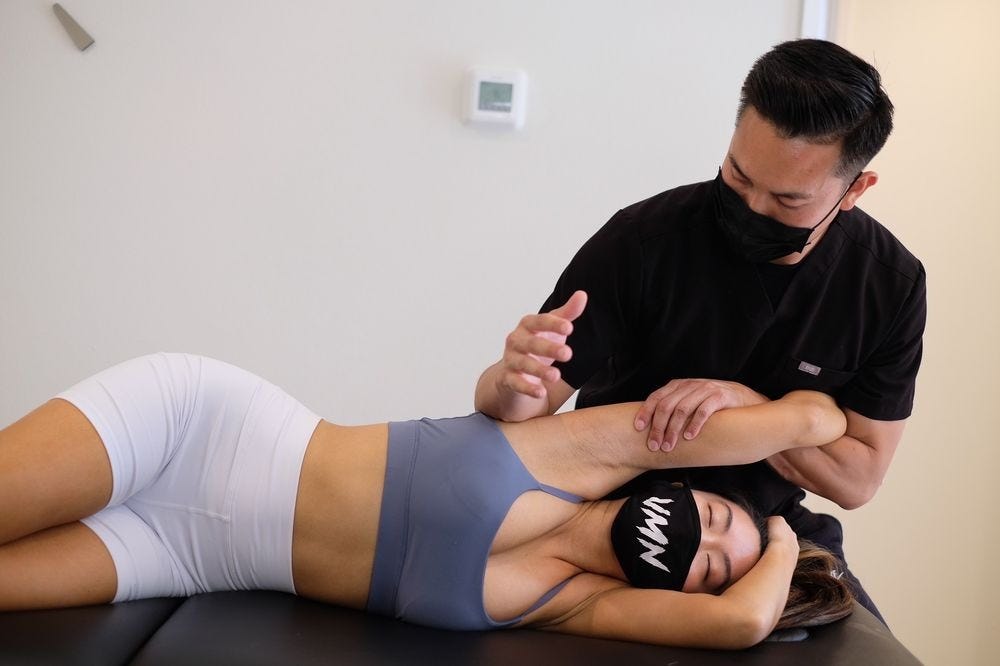 Live Pain Free!

Common Injuries we treat: Whiplash, Neck Pain/Radiculopathy, Shoulder/Rotator Cuff, Tennis/Golfer's Elbow, Carpal Tunnel, Mid/Low Back, SI Joint Pain, Sciatica, Hip/Knee pain, ankle sprains, and much more...
Our 3 phases of Recovery:
1. Trigger Point Release & Assisted Stretching
2. Mobility Training & Corrective Exercise
3. Myofascial Sling Exercises & Balance Training

Kinesio Club Physical Therapy
3407 W. 6th Street #518
Los Angeles, CA 90020
FREE garage parking on Level P3
The Initial Consultation:
The Initial Consultation is comprised of performing special tests and a full body postural assessment to determine a medical diagnosis. From there, a plan of care is developed and treatment starts the same day.
Typically the treatment includes some form of assisted stretching, myofascial trigger release, mobility training, and dynamic integrated exercise. A home exercise program is then prescribed and you have the option of either continuing them at home and/or scheduling for another session!
Benefits of Kinesio Club Physical Therapy:
The benefits of the Kinesio Clun Physical Therapy treatment include injury prevention, postural correction, pain management, increased mobility, and improved sport/exercise performance.
These benefits are meant to help LONG term. I sometimes recommend getting bi-weekly or monthly "tune ups" to follow your progression and making sure you on the right track!
I also use a SECRET acupressure technique to address chronic pain including cervical radiculoapthy, sciatica, neck pain, back pain, shoulder pain, and knee pain. This method works approximately 80% with my patients.
I treat ALL types of musculoskeletal problems related to the neck, back, sports injuries, chronic pain, shoulder/elbow dysfunctions, knee/ankle injuries, muscular tightness, postural imbalances, and injuries from repetitive overuse.
Pricing:
Initial Consultation + Treatment (60 min): $165.00
Follow-up Treatment (60 min) $165.00
Packages:
Buy 8 follow-up sessions, get $120 off: $1200.00 (normally $1320.00)
Mobile Service:
Available upon request in LA County (call or text directly 215-805-8537)
Payments:
We accept Cash, Venmo, Zelle, Paypal, and Credit Card (3% fee)
We also accept FSA/HSA cards
PPO insurance- we provide a receipt, and you get reimbursed.
We have a no refund policy! Pre paid packages are good through 1 year.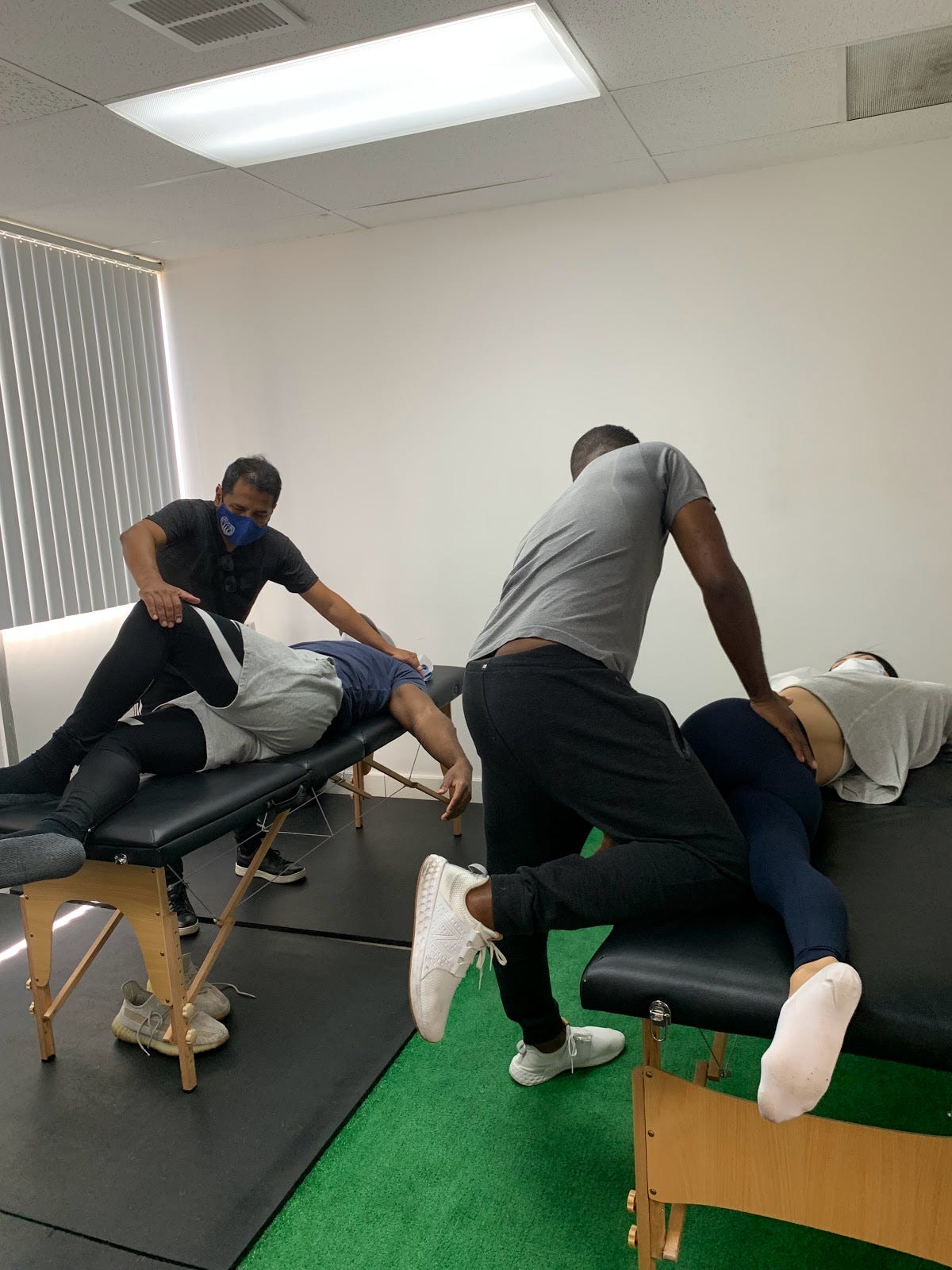 Online Reviews
Because we are experienced, reliable, and focused on results, we've had the privilege of working with a host of fantastic clients.
Become Kinesio Stretch & Trigger Point Therapy Certified!
Interested in learning a new skill? Want to truly help others while generating more income?

Take our 1 on 1 Kinesio Stretch & Acupressure Course based in Los Angeles, California and earn CEU's under the Physical Therapy Board of California!
About Me
Behind every person, lies a true story. Want to know more about who I am? Or how my business came to life? Let me take you on a journey that's been anything but ordinary.